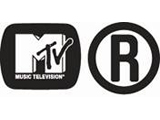 From
DigitalSpy
:
MTV is to launch a new entertainment channel next month known as MTV R: 'Rated and Recommended'.

The broadcaster said that MTV R, which launches on November 8, will offer viewers "an opportunity to enjoy the iconic shows that made MTV famous".

Content on MTV R will include the first and second series of Newlyweds, Cribs, Laguna Beach and Pimp My Ride.

After dark the channel will offer up a selection of stunt-based shows, in the shape of Jackass, Wildboyz and Viva La Bam.
Now, consider us to be out-of-touch curmudgeons with unfashionable hair if you like, but isn't that pretty fupping well much what MTV is anyway? And that this whole affair is just an excuse to cram an MTV channel into the 'entertainment' section of everyone's EPGs in order to jump-start the unremarkable audience figures currently enjoyed by the rest of the MTV 'family'?
Mind you, at least it might distract them from such glaring anomalies as playing the (excellent) 'Homecoming' by The Teenagers in full at 1.55am in MTV2's ace "120 Minutes" strand, then following it up by removing bad words such as "pain", "bleed" or "gun" from their standard output of Bad NME-Friendly Rock five minutes later during "MTV2: Commercial Free".
(Two updates in one day! We're practically turning into Engadget!)